EXPLORE NORMANDY - SEPTEMBER 8-18, 2022
The Alliance  Française of Charleston is organizing a trip to Normandy, France from September 8th to 18th, 2022 in our sister city of Flers. For more information, visit our website or contact Maureen Cannon at macann4@gmail.com.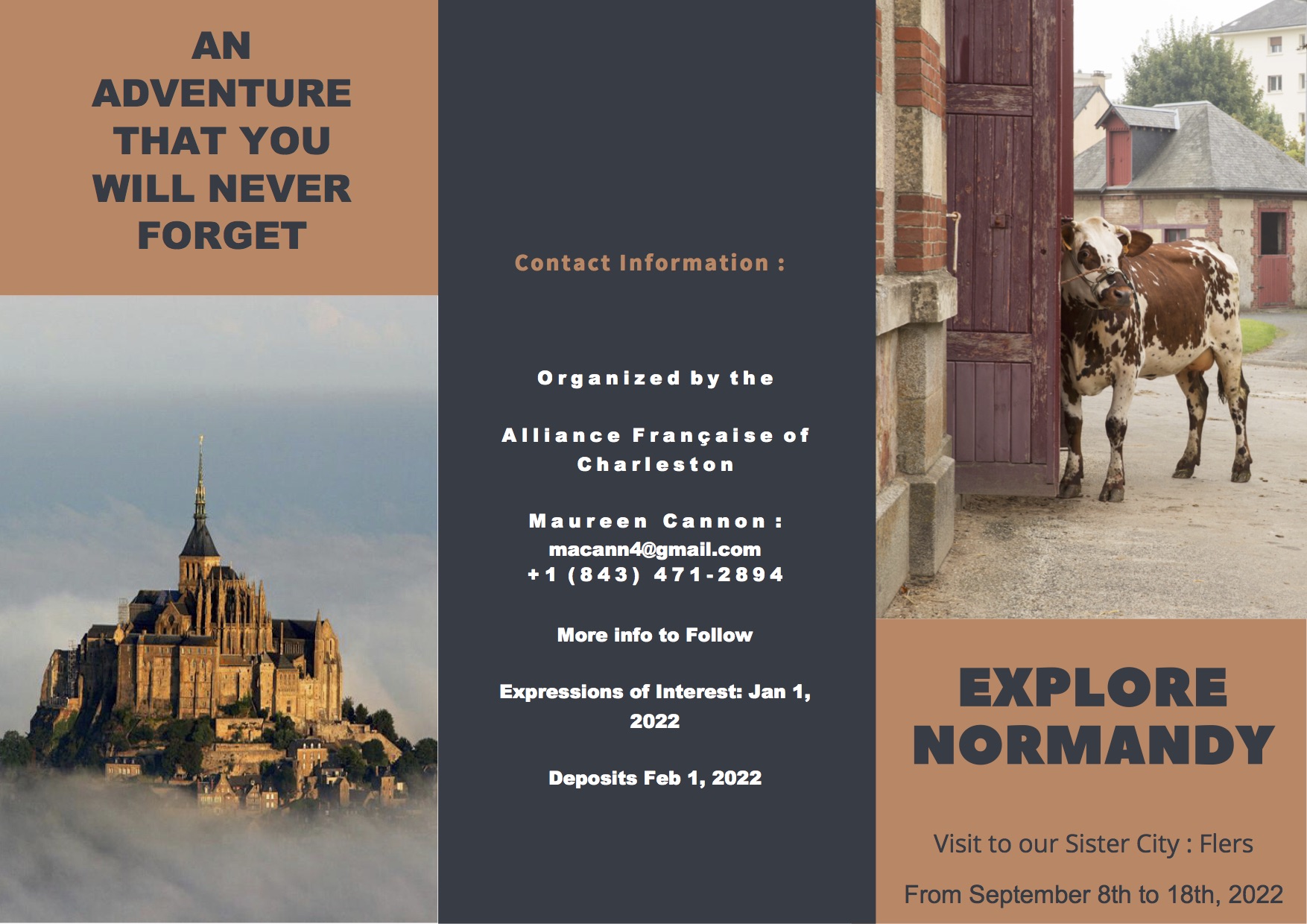 Our Story
Amazing things are happening for the Alliance Française de Charleston! Marie-Laure Arnaud, our Director of French Instruction, John Tecklenburg, mayor of Charleston and Bill McSweeney went to Flers de L'Orne, in Normandy region (France) to reinforce the special bond between the two cities, which were reconnected in 2014. Indeed, Charleston helped the residents of Flers during World War II. The town named an urban square "Charleston Place" in honor of the city's help.
Flers de l'Orne welcomed the delegation and honored Charleston during their annual fair "Foire de la Saint Denis" on October 6 and 7.
Marie-Laure Arnaud presented a possible exchange program organized by Béatrice Frask from First Baptist School of Charleston and a school in Flers de l'Orne.