French Phonetics through Poetry
Every Wednesday evenings from 6PM to 7PM. First class will be March 6, 2019 at 31 Saturday Rd, Mt. Pleasant.
Frequency: One class per week for 8 weeks

Course Content: Attached below for reference

Cost: $150 per student for members - $200 for non members
Class Description:
Do you know how to speak French, but cannot master pronunciation? Then this class is for you!  Learn how to speak French with confidence with French phonetics. In this class we will learn phonetics by reading French love poetry.  We have just finished reading poetry from the  XVIth to the XVIIIth century and will start in this new class reading poetry from the XIXth and ending with the XXth century, including:
XIXth century Victor Hugo's
Enfant! si j'étais roi, je donnerais l'empire,
Pour un regard de vous!
Charles Baudelaire's
Mon enfant, ma soeur,
Songe à la douceur
D'aller là-bas vivre ensemble!
Paul Verlaine's
Il pleure dans mon coeur
Comme il pleut sur la ville
Or, XXth century Eluard's,
Elle est debout sur mes paupière
Et ses cheveux sont dans les miens,
Elle a la forme de mes mains,
Elle a la couleur de mes yeux,
and this exquisite one,
La courbe de tes yeux fait le tour de mon coeur,
Un rond de danse et de douceur
Join Professor Isaac Cohen as he begins his twentieth year teaching Phonetics and discover how to speak like a native French while enjoying the versification of poetry.
French level: Intermediate and Advanced.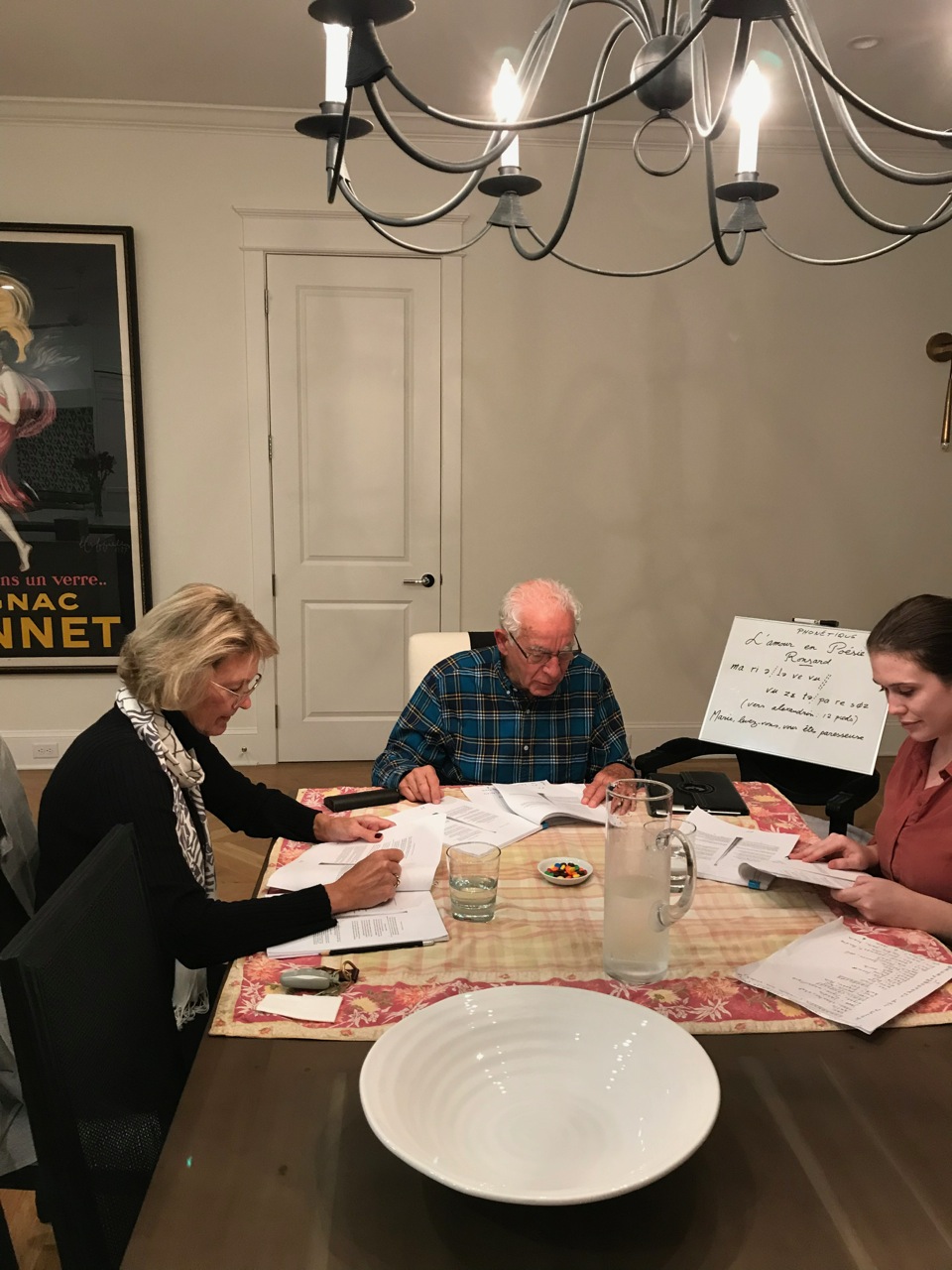 For payment by check, please make your check payable to Alliance Française de Charleston and mail it to:
Alliance Française de Charleston
C/o Ken Cunha
3826 Tupelo Church Lane
Mt Pleasant SC 29429