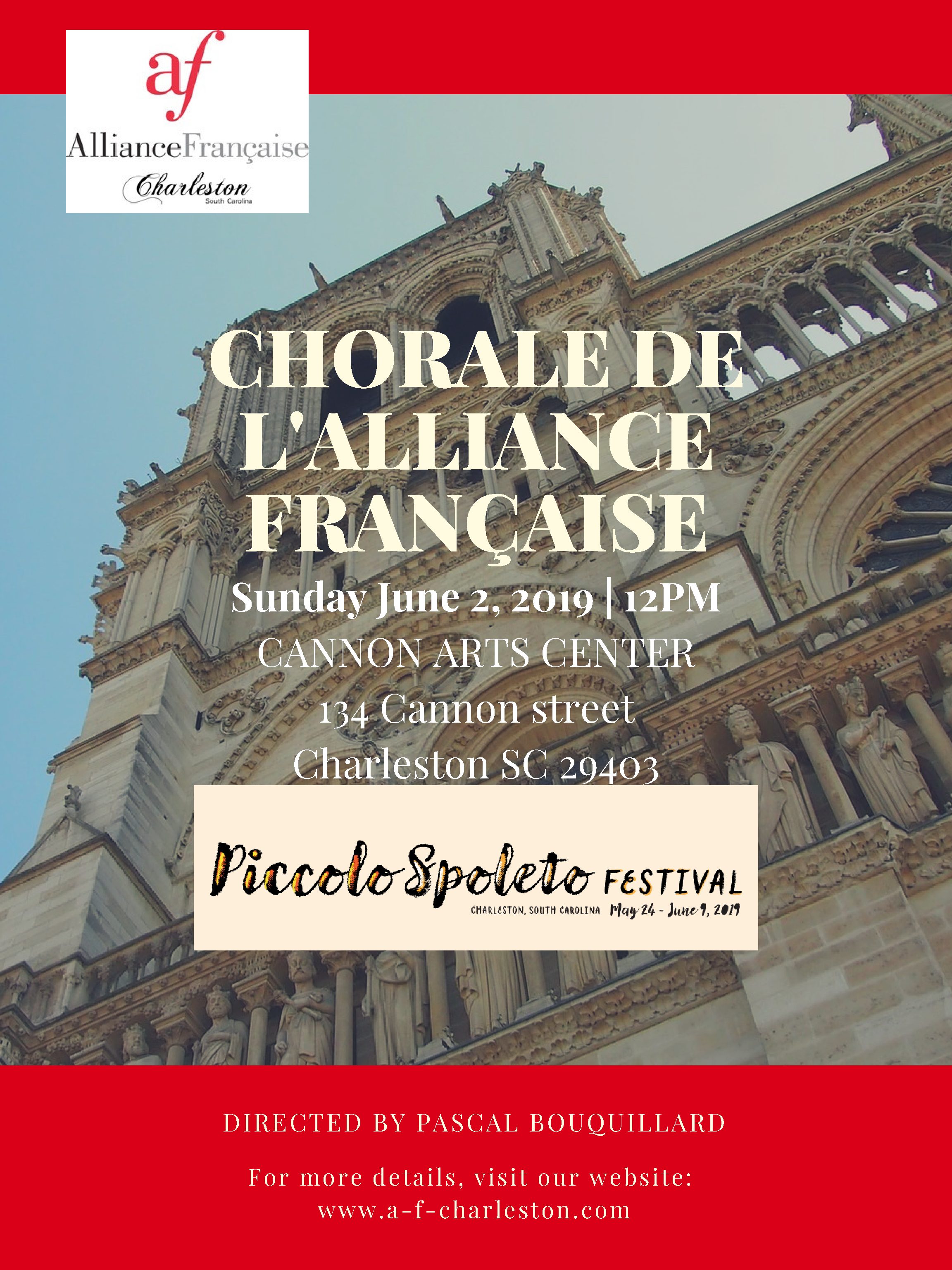 The Choir program will include 8 sessions of little more than one hour.
When: Mondays at 7PM
Where: 512 Rainsong drive - Charleston 29412
All voices are welcome, if you are a tenor, it's a plus!
On June 2nd, the Choir and the Petite École of the Alliance Française are joining forces with the First Baptist High School, led by Béatrice Frask, to present a concert of A Capella classical pieces, French songs including the National Anthem "la Marseillaise" and some nursery rhymes under the musical direction of Pascal Bouquillard.
Price is $110.00 for the whole program and $160.00 for the non members.
More info will come soon.
Contact: Pascal Bouquillard (843) 801-4601