$4.00 for members & students under 25
Tickets are available at the door.
FRENCH

FILM

FESTIVAL
In addition to the Ciné-Club, the AF of Charleston presents a French Film Festival each year in November. The five films are in French with English subtitles and a limited number of passes is available. 
The Festival will be announced in the newsletter and details posted on the Website.
The Ciné-Club will return in September
Last showing :
April 13th - 7:00pm
Les Gardiennes (The Guardians) 2017
Directed and co-scripted by Cannes Grand Prix Winner Xavier Beauvois (Of Gods & Men), adapted from Ernest Perrochon's 1924 novel. With Nathalie Baye, Laura Smet, Iris Bry. 138 minutes. Music by Michel Legrand.
1915. The women of the Paridier farm, under the deft hand of the family's matriarch Hortense (Baye), must grapple with the workload while the men, including two sons, are off at the front. Daughter Solange (Smet) stays in the kitchen. Hortense reluctantly brings on an outsider, Francine (stunning newcomer Bry) to help during the harvest. New tools allow the women to triumph over the land, newfound independence is acquired, yet emotions are stirred especially when the men return from the front on short leaves.
Beauvois offers a simply told and beautifully conveyed account of the devastating events which will eventually lead the way to the emancipation of women throughout Europe. Basing most of the action away from the battle ground in a French countryside with painterly images bathed in natural sunlight, the director  offers an alternate war movie, one where all the lead characters are women, and where the fight takes place at home rather than on the battle field.
Won 10 nominations at the 2018 Cesar Awards and Lumiere Awards among others.
For payment by check:

Please make your check payable to Alliance Française de Charleston and mail it to the below address
Alliance Française de Charleston
C/o Ken Cunha
3826 Tupelo Church Lane
Mt Pleasant SC 29429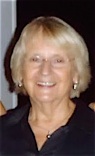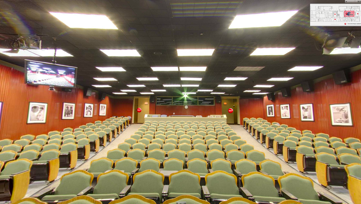 The Ciné-club venue is located at 173 Ashley avenue, immediately past the MUSC horseshoe entrance, on the left (west) side of Ashley Avenue. Since Ashley Avenue runs northwards, approach it from Calhoun street. Once you have turned onto Ashley Avenue, you will see a parking garage on the right which is only a very short walk to the entrante of the venue.