$4.00 for members & students under 25
Tickets are available at the door.
REMINDER: The charge at the parking meters is the same as if you go to the parking garage, $2.00 an hour until 10:00pm . Ashley Av. runs northwards, approach it from Calhoun St. Once you have turned on Ashley Av., the parking garage is on your right, a short walk from the auditorium. Allow time for parking, we will start at 7:00pm. sharp!
In addition to the Ciné-Club, the AF of Charleston presents a French Film Festival each year in November. The five films are in French with English subtitles and a limited number of passes is available. 
Next showing :
FRIDAY OCTOBER 11TH 
LE GRAND BAIN (SINK OR SWIM) 2018
Directed by actor-director Gilles Lelouche. With Guillaume Canet, Mathieu Amalric, Benoit Poelvoorde, Virginia Elfira. 2h. Based on a true story of a  Swedish Club.
It is in the corridors of their municipal swimming pool that Bertrand, Marcus, Simon, Laurent, Thierry and the others train under the relative authority of Delphine, former glory of the basins.
The depressed unemployed new recruit, the uptight factory manager, the bordering-on-bankrupt salesman, the aging wannabe rock-star desperate to impress his daughter, all seven of the sad sack middle-aged men bond together, putting all their energy into a discipline previously owned by women: synchronized swimming. Through the training, talking and learning to redefine their masculinity, they will learn to let go, live a little and love again.
Number one at the Box Office in France for 2018, it received 8 nominations at the 2019 César Awards and won Best Supporting Actor for Philippe Katerine.
For payment by check: Please make your check payable to Alliance Française de Charleston and give at the door the day of the film.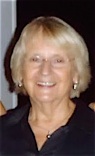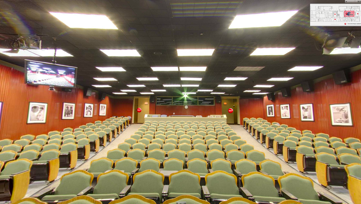 The Ciné-club venue is located at 173 Ashley avenue, immediately past the MUSC horseshoe entrance, on the left (west) side of Ashley Avenue. Since Ashley Avenue runs northwards, approach it from Calhoun street. Once you have turned onto Ashley Avenue, you will see a parking garage on the right which is only a very short walk to the entrante of the venue.