$4.00 for members & students under 25
Tickets are available at the door.
REMINDER: The charge at the parking meters is the same as if you go to the parking garage, $2.00 an hour until 10:00pm . Ashley Av. runs northwards, approach it from Calhoun St. Once you have turned on Ashley Av., the parking garage is on your right, a short walk from the auditorium. Allow time for parking, we will start at 7:00pm. sharp!
In addition to the Ciné-Club, the AF of Charleston presents a French Film Festival each year in November. The five films are in French with English subtitles and a limited number of passes is available. 
Next showing :
Friday March 8, 2019 - 7PM
MEMOIR OF WAR (LA DOULEUR) 2017
Directed by Emmanuel Finkiel, based on Marguerite Duras's semi-autobiographical novel.  2h07 minutes.
Represented France at 2019 Oscars. Eight nominations at the 2018 César Awards.
June 1944. "Words don't describe what eyes have seen," we're told in "Memoir of War". In a haunting adaptation of her semi-autobiographical novel, famed author Marguerite Duras must navigate the Résistance and the Gestapo to uncover the whereabouts of her imprisoned husband. She becomes friendly with a Nazi collaborator to gain information at considerable risk. But as the months wear on with no news of her husband, Marguerite must begin the process of confronting the unimaginable. Using expressionistic imagery and voiceover passages of Duras' writing, Finkiel evokes the inner world of one of the 20th century's most revolutionary writers.
For payment by check: Please make your check payable to Alliance Française de Charleston and give at the door the day of the film.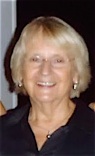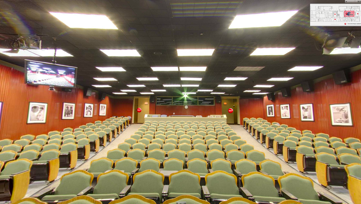 The Ciné-club venue is located at 173 Ashley avenue, immediately past the MUSC horseshoe entrance, on the left (west) side of Ashley Avenue. Since Ashley Avenue runs northwards, approach it from Calhoun street. Once you have turned onto Ashley Avenue, you will see a parking garage on the right which is only a very short walk to the entrante of the venue.