Cooking Classes with Marie-Laure Arnaud
The class / mini dinner plate tasting is $35 for members and $45 for guests.
Classes taught by Marie-Laure Arnaud.
Policy on wine:
2 drinks during cooking period + 1 bottle of the wine on each  table (for 8) for dinner included in the registration fee.

Extra wine is available for a 10 dollar donation per bottle (not available by the glass).
Next Cooking class:
TBA
Menu
Soufflé au Roquefort
Blanquette de veau
Mousse au chocolat et à l'orange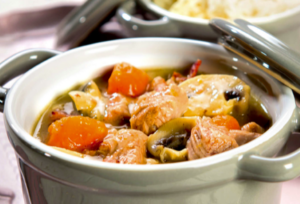 Places left: FULL / COMPLET